ROOF – Routes of Our Future European Youth Together

ROOF – Routes of Our Future 
European Youth Together
Agreement Number: 2018-2485 /001- 007
Overview of the project
The project ROOF – Roots of our Future aims to disseminate information on the European Union and the European institutions and to encourage citizens to participate in the 2019 European elections. It intends to promote discussions and structured dialogue activities along the paths of mobility actions (youth exchanges) in order to stimulate active participation in political life, create networks and stimulate involvement in international mobility projects. The project also aims to gather citizens' opinions on the future of the Union, create new networks and reinforce existing ones, place the theme of sustainable mobility and environmental issues and the protection of heritage at the center of the political agenda
and promote dialogue.
The project includes a series of 4 youth exchanges that take place at the same time in an itinerant manner through routes that follow the EuroVelo cycling routes and combining cycling routes to train journeys. Each exchange involves the participation of 20 young people (4 plus a leader from each country) starting from 4 different corners of Europe (France, Italy, Sweden, Bulgaria) and with a common destination, Prague (Czech Republic) where a meeting will take place with all participants to exchanges and one representative from each organization to evaluate mobility actions and to initiate dissemination of results.
The project also includes a kick-off meeting between all partners (Bulgaria), a technical preparation meeting for mobility (France) and a final meeting in Matera (Italy), in conjunction with the closing event of the European capital of culture.
Dissemination events are planned in the 15 countries involved; it's also foreseen the creation of a website, information material and a video.
ROOF involves 16 organizations from 14 European countries: Link (IT), Basilicata Link (IT), Ecoo (FR), Intercultura (FR), International Exchanges Berlin (DE), LaVibria (ES), Better Making Austria (AT), Regional Cluster "North-East" (BG), Ifjúsági Szolgáltatók Országos Szövetsége (HU), Vice Versa (CZ), Noored Uhiskonna Heaks (EE), Euro Perspektiva (HR) from Novigrad/Cittanova ,  ATIC (RO),  ILA (NL), Föreningen Framtidståget (SE), Radi Vidi Pats (LV) and is aimed at participants between 18 and 30 years (exchanges) and youth workers (international meetings), as well as to the wide public of European citizens in general.
The kick-off meeting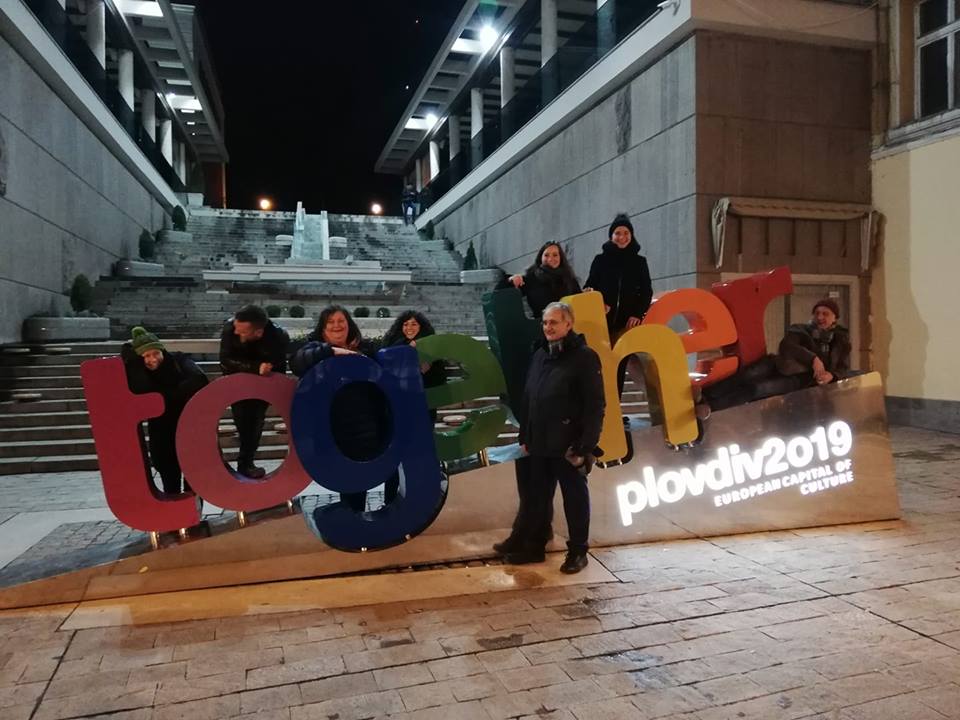 roofproject is in Plovdiv from the 26th November  to 2 December 2018  for the kick-off meeting — getting to know each other and planning youth exchanges across Europe to promote participation. At the meeting took part also the NGO Euro Perspektiva (HR) from Novigrad/Cittanova , project partner . The Croatian association has a structured collaboration with the organizations Sikanie of Sinagra , the Quasimodo Literary Park of Roccalumera in Sicily , ANOLF Messina and Centro Studi di Cultura Europea. 
First meeting in Plovdiv
Il Secondo meeting : Dinan – Bretagna
Dal 15 al21 febbraio  2019 si è svolto a Dinan il secondo meeting del Progetto Roof 
Meeting in France
and see also https://viaggiarepercapireilmondo.wordpress.com/2019/03/04/la-bretagna-e-la-costa/